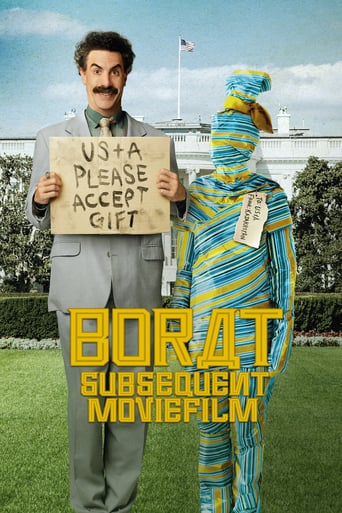 Borat Subsequent Moviefilm
Delivery of prodigious bribe to American regime for make benefit once glorious nation of Kazakhstan.
Overview
14 years after making a film about his journey across the USA, Borat risks life and limb when he returns to the United States with his young daughter, and reveals more about the culture, the COVID-19 pandemic, and the political elections.
My review
Though not quite as brilliant, exciting, hilarious and though provoking as its predecessor, it certainly does not disappoint and it has quite a lot of courage, in fact just as much as the first film, and I can respect that.
83/100